NutraSaff™ Golden Safflower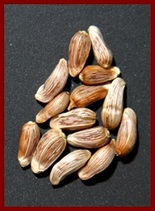 NutraSaff
™
Safflower, developed by scientists at STI especially for bird feeding markets, is being offered to wholesalers and distributors by Safflower Technologies International.
What's so great about NutraSaff™?
Extremely thin outer hull - 40% thinner than traditional safflower
15% more oil content
25% higher protein
30% higher fat content (energy)
Organic, chemical free feed
Non-GMO
Birds love it! Squirrels do not!
What does NutraSaff™ offer my customers?
Wild birds will have an easier time digesting and extracting the meat from NutraSaff™ safflower seeds. It also provides a higher energy source with less waste than any other bird feed seed on the market. Studies show birds prefer NutraSaff™ 2 to 1 over traditional safflower but squirrels are not attracted to the feed.
What customers have to Say:
"I have NutraSaff™ in my feeders, and I am sold! I have more bird species frequenting my feeders than I did with black oil sunflower seed and as an added bonus, the squirrels are not attracted to it at all! I highly recommend this seed if you like less mess at your feeder." ~Kim Eaton Rapids, MI
---
---
For more information about our product, or to discuss pricing and delivery
contact us
.
---
Copyright ©2015 Safflower Technologies LLC.
ALL RIGHTS RESERVED